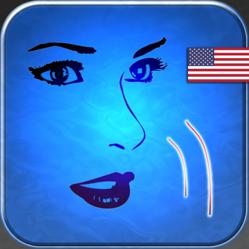 Apps2Go releases the new App 'A better speaker', a new way to learn the fascinating art of speaking, presenting and pronunciation to reach an audience faster, more directly and more successfully.
Brief Overview
Introduction: A better speaker 1.0
App for iPhone, iPod Touch and iPad
Also available for Android devices
11 exercises on improving pronunciation and speech
Another 99 exercises available via in app purchase
Technique, voice, articulation, posture and breathing
Price for the basic app $ 3.99, complete for only $ 14.98
In app purchase price of $ 1.99 per package
Link http://www.apps2go.mobi/
Many people invest a lot of time and money in a positive presentation of themselves, by going to the gym, dressing well and spending money on beauty and grooming products and the only thing neglected is the voice. This seems a little hit and miss especially when the first sentence we speak is so important to the impression we make on another person.
The app A better speaker is a tool for everyone who wants to learn where the voice sits and how to use the voice to its full potential. If an important interview or examination is on the cards this app can help to improve technique and breath control. Read Full Article ...